As we enter a new month, I would like to take a moment to update you on recent developments towards our post-bushfire recovery.
The devastation wrought has been confronting. My heart remains with those affected, those still fighting fires and those on the ground beginning the long process of recovery.
At the time of writing, we're thankful there are no current, active fires on any of our reserves; but as you know, the bushfire crisis isn't over and we continue to remain alert. Over the coming weeks we'll keep a close watch on our Tarcutta Hills, Scottsdale and Brogo reserves where fires remain a going concern.
Recently, I was able to visit our Burrin Burrin Reserve in New South Wales. While being on the ground brought home just how intense and destructive the fire was, it also rekindled in me a feeling of hope.
As I walked through the reserve with our neighbours, I saw green sprouts shooting up through burnt soil, Native Cherry trees that managed to evade the fire, Lyrebirds, a Red-necked Wallaby and fresh wombat scat.
The sounds of birds even rang through the air. The bush is still singing; wildlife persists, in spite of everything; supported by locals digging in to help the recovery.
At Burrin Burrin, and on other fire-affected reserves, we're implementing Fire Recovery Action Plans that include:
Ensuring safe access, including clearing of tracks
Supporting wildlife watering and feeding where appropriate, using local and regional volunteers
Supporting fence work where required between neighbouring properties, including working with local community groups
Monitoring extent and severity of fire across the property
Understanding and addressing future threats such as feral animals and weed incursions
Using old and establishing new monitoring plots
Supporting regional community needs and providing opportunities for community to engage in active recovery work.
There's a lot to be done but I'm confident that we have the skills, the passion and the knowledge to help return the bush to good health.
Further north, on our Yourka Reserve, the monsoon has arrived, bringing with it rain and the promise of new life.
We know that in this environment in Queensland, the land will regenerate quickly and as it does, our team will be there monitoring and responding to the changes as they come.
If there is one thing I can say with all certainty, it is that compassion, generosity and resilience is abundant in this country. Thank you, as always, for your support.
Yours sincerely,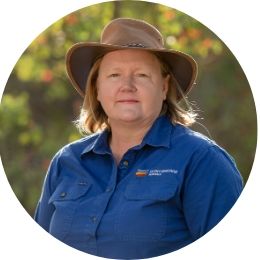 Heather Campbell
Chief Executive Officer
Bush Heritage Australia